Your home may be repossessed if you do not keep up repayments on your mortgage
OUR STORY
I offer new and existing clients a personal service from start to finish, not just in ensuring your mortgage is secured professionally and as swiftly as possible in a compliant and regulated manner, but in a way that ensures stress levels during the process are kept to an absolute minimum. This is due to my attention to detail and keeping my clients up to date on their application process every step of the way, until I can say your mortgage is now approved and being offered now.
I provide a free initial consultation, but we do charge up to a maximum of £395 for more complex cases such as Buy To Let, 2nd Home Purchase or Mortgages for those who have been subject to IVA (England & Wales), Trust Deed (Scotland), Bankrupt, had Defaults, CCJ's, or poor or missed payment history for other commitments; such as Credit Cards, Loans, Mobile Phones, Catalogues or Store Cards.
WHY CHOOSE US
We have over 26 years of experience.
With over 26 years' experience in bringing about mortgages with most of the UK's leading mortgage lenders, I am well placed to ensure you the best possible service on a one-to-one basis. My clients return to me time and again, and refer others to me, because they know I will always go above and beyond what they expect to ensure an appropriate solution can be found and secured on their behalf. I can honestly say many clients are now friends due to the relationship I developed with them over the months and years since I became a Mortgage Adviser in 1991.
Even better, over the last 10 years or so I have been arranging mortgages for the children of many of my mortgage clients. This gives me a real sense of pride, knowing I am now dealing with adults who have in some form or another through my reviewals with their parents, naturally sought me out and entrusted me to look after their mortgage and protection requirements, as they have got to the point in their life where their first major property purchase transaction became relevant.
If you want a high quality personal service for your mortgage or remortgage needs then look no further. Contact me and know you have found an adviser you can trust to deal with mortgage matters, until the day you own your property and beyond.
Experienced
Professional
Trusted
Available 24/7
Need to get in touch with me? Fill out the form below and I'll reply as soon as I can.
I offer new and existing clients a personal service from start to finish by ensuring your mortgage is secured professionally and as swiftly as possible.
© 2019 Your Mortgage Specialist ltd.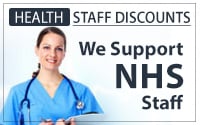 Your Mortgage Specialist Limited is an Appointed Representative of Intrinsic Mortgage Planning Limited which is authorised and regulated by the Financial Conduct Authority. Intrinsic Mortgage Planning Limited is entered on the FCA Register (http://www.fca.org.uk/register) under reference 440718.
Your Mortgage Specialist Limited Registered in Scotland, under Company No: SC523383. Registered Address: Office 18 St James Business Centre, Linwood Road, Paisley, Renfrewshire, United Kingdom, PA3 3AT
The guidance and/or advice contained within this website is subject to the UK regulatory regime, and is therefore targeted at consumers based in the UK.