ABOUT US
I offer new and existing clients a personal service from start to finish, not just in ensuring your mortgage is secured professionally and as swiftly as possible in a compliant and regulated manner, but in a way that ensures stress levels during the process are kept to an absolute minimum. This is due to my attention to detail and keeping my clients up to date on their application process every step of the way, until I can say your mortgage is now approved and being offered now.
Experienced
Professional
Trusted
Available 24/7
My 'Best in Market' Mortgage Promise
With over 8000 mortgage products available in the UK, and new ones added on almost a daily basis, it is getting increasingly difficult to be certain that you do in fact have the best available deal for your circumstances.
When you receive advice from Your Mortgage Specialist we guarantee we are obtaining the right mortgage for you and that is a promise! My commitment to excellence has been vital in helping my clients and my company constantly exceed and achieve satisfaction levels that constantly reinforce my commitment to ensuring Your Mortgage Specialist, is doing the right things for its clients at all times.
In a way that ensures everyone feels they are a very important person to Your Mortgage Specialist.
Additionally, having arranged your mortgage with us, we will provide free regular reviews to see if these products remain competitive in the future. Having conducted a review on your behalf we will then advise if there is a better deal available with your existing lender or other lender to reduce your monthly mortgage payments for a specific period of time again. All of which helps ensure you continue to have the best rate available, while we retain your valued custom. With Your Mortgage Specialist peace of mind comes for life with all things Mortgage and Protection for our clients.
Free First Time Buyer Mortgage Advice
Buying your first home is an exciting time, but with so many plans to make and questions to be answered it can also be a little daunting.
That's why James at Your Mortgage Specialist will calculate how much you can borrow and provide a guide for what your monthly costs might be, while also explaining the whole purchasing process including likely Legal, Mortgage Fees, Survey and other costs which apply when buying a property.
When you are ready to buy, I will quickly check that the original mortgage quoted remains, or source a new product that suits you best, whilst liaising with your solicitor and surveyor if applicable to get your purchase quickly underway. Having made a successful offer for property, I will then handle all the complex paperwork, again working with the lender, solicitor, selling agent or builder and surveyor throughout the purchase to ensure that buying your new home is kept stress free for you.
I make my first time buyers happy every year with maximum customer satisfaction my goal every time. Additionally, being part of The Intrinsic Mortgage network I have access to a huge volume of Exclusive Mortgage Products for you that further enhance the benefits for all First Time Buyer Purchases aided by Your Mortgage Specialist, in association with Intrinsic in the UK and Northern Ireland.
Help to Buy, Shared Equity & Exclusive Offers
There are many attractive first time buyer mortgage schemes and exclusive offers available in the market, all designed to help the hard pressed buyer get onto the property ladder. I am an expert in all of the various options available, including shared equity schemes offered by new home builders and housing associations, all of which could help you buy a much better home than you might have thought possible.
We can also advise on the home buying schemes available to you such as Help to Buy, MI New Home (Scotland) and New Buy (England) which can allow you to buy a home with as little as a 5% deposit, whilst retaining 100% home ownership.
(Your home may be repossessed if you do not keep up repayments on your mortgage)
SERVICES
We offer a wide range of advice and services.
Need to get in touch with me? Fill out the form below and I'll reply as soon as I can.
I offer new and existing clients a personal service from start to finish by ensuring your mortgage is secured professionally and as swiftly as possible.
© 2019 Your Mortgage Specialist ltd.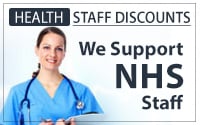 Your Mortgage Specialist Limited is an Appointed Representative of Intrinsic Mortgage Planning Limited which is authorised and regulated by the Financial Conduct Authority. Intrinsic Mortgage Planning Limited is entered on the FCA Register (http://www.fca.org.uk/register) under reference 440718.
Your Mortgage Specialist Limited Registered in Scotland, under Company No: SC523383. Registered Address: Office 18 St James Business Centre, Linwood Road, Paisley, Renfrewshire, United Kingdom, PA3 3AT
The guidance and/or advice contained within this website is subject to the UK regulatory regime, and is therefore targeted at consumers based in the UK.